Looking for a reliable Russian translator?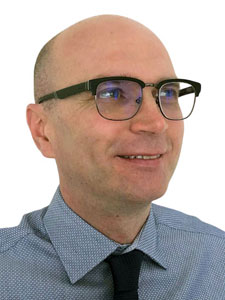 Seek no further as you have come to the right place! My name is Andrei Shmatkov, I am a certified Russian translator, member of the Society of Translators and Interpreters of British Columbia (STIBC). Currently based in Vancouver, BC Canada.
I have a university degree in translation/linguistics and 25 years professional experience, including a position as an in-house Russian translator at leading Canadian, Russian, Belarusian and worldwide companies. For example, my responsibilities as a full-time translator at World Bank office in Minsk included translating, editing and proofreading economic, legal and other documents from English into Russian and from Russian into English. I worked with various documents, including balance sheets, profit & loss statements, country reports, contracts and legal correspondence, documents of association and other foundation documents. You can learn more about my previous work experience from my resume.
I hope that you can use some of my linguistic services:
Translation from Russian/Ukrainian to English with notarized affidavit
Technical translation from English to Russian
Proofreading and editing in Russian
Translation to/from Belarusian
Interpreting (English-Russian-English) in Vancouver, British Columbia (and in other areas of Canada)
Software localization
Russian is my native language and I am fully competent in English. This allows me to provide the highest accuracy and quality of translations. To ensure consistency, I prefer to rely on translation memory (CAT tools) and terminology software (Trados, MemoQ).
As a freelance Russian translator, my clients currently include translation agencies, businesses, nonprofit organizations and individuals in North America, Europe and other parts of the world. I specialize mainly in IT translations and software localization; however, my expertise is not limited to this area. As a translator, I have worked in several fields including business, international relations, web design and software development and other areas and have successfully handled translation jobs of all sizes including those with large word counts and tight deadlines.